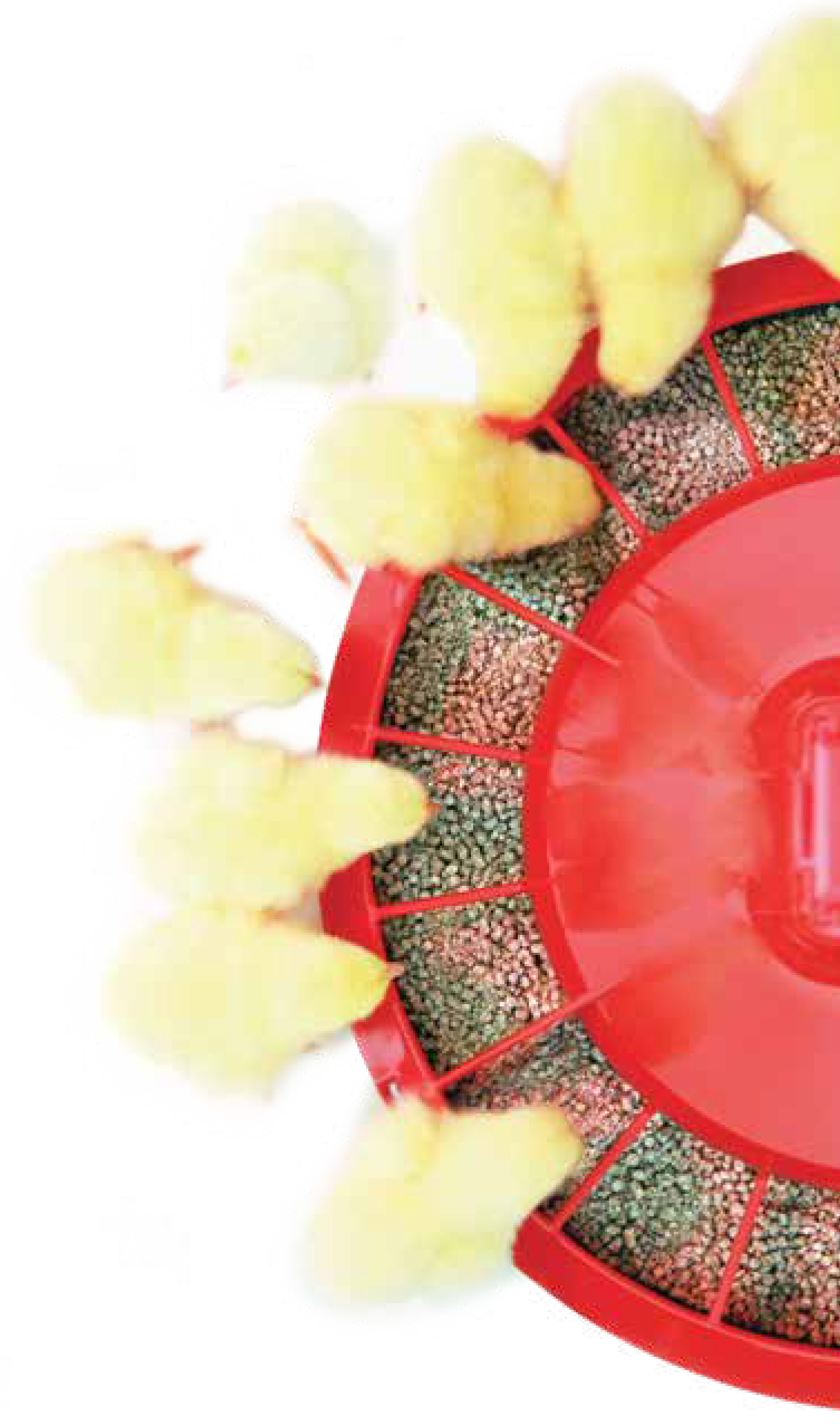 Incredible Features
With low pan height 39.8mm(1.58"), excellent start-up for day old chick to eat from the outside, gives birds comfortable, no stress accessing feed throughout their growth cycle.
The anti-waste rim and special grill prevent birds entered and stay/sleep on the feed, eliminated manure dropping and feed contamination
A hinge lock facilitate helps to secure the bottom pan, perfect for cleaned thoroughly, simply power wash between flocks for better bird health.
The unique angled cone feeder pan contains up to 2,100grams feed. 360° flooding and evenly keeps the pan full of feed, enable all birds have full access to the feed at all time.
Removable top cap makes it easy to install and maintenance in second. Durable material, 100% virgin polypropylene plastic, rigid and longer life's pan.
Total 5 solid pan lock system to lock the pan in place.